1. SoCal All-Porsche Swap and Car Display, Sunday–March 2nd, 2014
The All-Porsche Swap & Car Display will again be held on the day after the Lit Meet on Sunday, March 2nd at the Phoenix Club in Anaheim. It's located at 1340 South Sanderson, Anaheim, CA 92806. This will be our fifth year here and the site is working well. See http://www.thephoenixclub.com for details on this German American Club.
Event sponsor, the 356 Club of Southern California will have indoor vendor displays in the FestHalle with 11,500 feet under one roof! Outdoors, we have about 2 acres of room for more vendors, swappers and large grass soccer field for car corrals. We'll have plenty of parking available to Porsche people within 50 meters of the main entrance.
This event will take us back to a simpler time in a very unique setting; to a time when the Internet was not your primary source for used Porsche parts; a time when the local Southern California Porsche owner's gathered each winter to swap, fender fondle, see old friends and appreciate the breed. There will be vendors dedicated to our Porsche hobby and plenty of swap space will be available. If you have a car for sale, bring it and put a sign and information sheet in the window and sell it.
Each car coming in for Porsche display parking will make a donation of $20, so pile as many of your friends in the car as you can! The gates open to the Porsche parking on the grounds of the Phoenix Club at 8 AM. Seeing all the Porsche's parked there will be incredible! The walk-in gate will be open at 8:00 AM and admission will be $10. Breakfast and lunch with a German flavor will be available from open to close. Be sure you stop by the Bierstube to finish off the day. For those wanting to stay in the area of the Phoenix Club on Saturday night, we suggest the AYRES HOTEL ANAHEIM, 2550 E. Katella Avenue, Anaheim, CA 92806 (714) 634-2106.
Swappers will make a $60 donation per space taken on a first come first served basis at the gate on the morning of the event. Indoor clean vendor space also be available for $60 donation per space taken, but must be reserved by February 14th, 2014. For Vendor display information and reservations, contact Bob Lee at Robert.b.lee@cox.net or 619-518-8645. Swapper and vendors will be able to come in and begin set up at 6 AM. A portion of the proceeds will go to the Cystic Fibrosis Foundation (http://www.cff.org/).
So, we'll look forward to seeing you and your Porsche Sunday, March 2nd, 2014. Bring whatever money you have leftover from the Literature Meet, your Porsche, Porsche friends and join us for a celebration of Porsche! Breakfast and lunch will be available, so plan to spend the day soaking in the glory that is Porsche. Watch for updates and for information; contact Jeff Trask at NO911NV@aol.com or 949-697-4499 or Pete McNulty at pmcnulty98@aol.com or 949-400-9319. Let us know how you want to be involved!
---
2. European Collectibles, Inc. wishes to announce our Seventh Annual "OPEN HOUSE" to be held on Saturday, March 1, 2014 from 4:00 pm to 7:00 pm
The Saturday evening Open House will begin at 4:00pm and end at 7:00pm on March 1st, 2014. Nick Clemence, Chris Casler and Jeff Trask will have historic Porsches on display in their showroom. We encourage you to drop by & spend time taking in all that is Porsche. European Collectibles is located at 1665 Babcock Street, Costa Mesa, CA 92627, 949-650-4718 phone or info@europeancollectibles.com.
---
3. John Willhoit's Open House, Friday—February 28th, 2014
Willhoit Auto Restoration is having their annual open house on Friday, February 28, 2014. This year Willhoit's is celebrating their 40th Anniversary, with over 20 cars on display and lunch featuring German bratwursts from 12pm to 1pm. Also, be sure to sign up and have your Porsche dynoed on a Dyno Jet mobile dyno. For more information and dyno reservations call Mike at 1-714-356-4250. They are located at 1360 Gladys Avenue, Long Beach, CA 90804. Website: www.willhoitautorestoration.com/
---
4. Jim Liberty's Open House, Saturday—March 1st, 2014
Jim Liberty will hold an Open House with light food and drinks at his shop from 5pm to 7pm on Saturday, March 1st, just after the Lit Meet and just before the European Collectibles open house. He is at 1638 Babcock Street, Suite F, in Costa Mesa (92627)—literally 100-yards down the street from European Collectibles. You can get a travel "two-fer." Jim is a one-man shop and he has turned out some prize-winning 356 restorations. His phone number is 949-375-1888.
---
5. California Porsche Restorations Open House, Thursday & Friday—February 27th and 28th, 2014
California Porsche Restorations will have an Open House over two days—Thursday, February 27th from 1:00 pm until 4:00 pm and Friday, February 28th from 9:00 am until 2:00 pm. CPR's address is 309 Industrial Way, Fallbrook, CA 92028 and their phone number is 760-723-8900. CPR's website is worth a look at ahead of time—see it at www.caporsche.net. 356 Talk guru and Sunday Swap Meet co-organizer Bob Lee will be hosting both days so be sure to go by and say "Hi."
---
6. L.A. Dismantlers. Specializing in Porsche, Open House, Friday—February 28th, 2014
L.A. Dismatler will hold an Open House at their facility located at 9819 Glenoaks Blvd, Sun Valley, CA 91352, on Friday, February 28th from 12pm to 4pm. They want us to come by and pick their brains about Porsches and tour the facility. LA Dismantler specializes in 1980s and up 911, Boxster, Cayman, and they sell everything from parts to engines and transmissions to whole cars and shells. They will have snacks and drinks for everyone so come on down and say hello and meet the staff. For reference, their website is www.ladismantler.com.
---
7. Steve Hogue Enterprises Open House, Friday, February 28th, 2014
Steve Hogue Enterprises, will have an Open House, also Friday, February 28th, 8am until 4pm. The address is 22416 S. Normandie Avenue, Unit D, Torrance, CA 90502. Phone is 310-787-1001. Steve will have a lot of projects in the shop. Please check what Steve is up to at his website http://www.stevehogueenterprises.com.
---
8. AutoKennel's Open House on Friday, February 28th, 2014
Paul and Ed Kramer's AutoKennel will have an Open House on Friday, February 28th from 11:30am to 4:30pm at 1974 Charles Street, Costa Mesa, CA 92627. Their "fun time" will include pizza, beer, snacks, and soft drinks—and lots car gazing and tire kicking. AutoKennel's building partner, Nick Reed's Veloce Gruppe will be joining in. When you get there, please pull down the alley beside the building where the electric gate will be open for you to pull in. For a map and directions, please check Paul's website at www.autokennel.com/AutoKennel/About_US.html. If you need help, please email Paul at paul@autokennel.com.
---
9. GTwerk/Bob Kann's Open House, Friday, February 28th, 2014
Bob Kann will once again hold his friendly open house with cookies and car talk. It is Friday, February 28th, 10am until 3pm at his shop GT Werk, 3841 Catalina Street—Suite G, Los Alamitos, CA 90720. Phone number for reference is 562-431-1523 and his email is gtwerk@aol.com. Bob's website is at www.gtwerk.com.
---
10. Carparc USA LLC—Saturday—March 1st, 2014
Just like previous years, when we had a great turn out we again invite all Porsche owners, clients and enthusiasts to visit us for our Open House at our Costa Mesa shop location on Saturday, March 1st from 10am to 5pm.
We anticipate many Porsche lovers to be in town for the Lit Meet, Phoenix Club Swap meet and other Porsche related activities in the area, so we hope many of you will also find their way to our facility on 1701 Pomona Ave, Costa Mesa to attend our Open House! Drinks and snacks are offered while people can see several early 911's in various phases of restoration.
We will have our doors open on Saturday from 10am in the morning till late afternoon. For a map how to find our location, please go to our website at www.CarparcUSA.com then click on "about us" in the menu bar. Or Google our business name and find our location in Street View, new in Google is the "see inside" feature where you can take a virtual tour inside our shop! Questions? Please email me at Henk@CarparcUSA.com or call 562-331-0681. See you in March!!
Carparc USA LLCC
1701 Pomona Ave Unit B
Costa Mesa CA 92627 USA

---
11. Sierra Madre Collection's Open House, Thursday February 27th through Friday February 28th starting at 10:00 AM
Sierra Madre Collection is pleased to be hosting an open house Thursday, February 27th through Friday, February 28th from 10:00 AM to 4:00 PM. We hope that you will stop by our Pasadena showroom to see our latest additions and enjoy some refreshments, snacks and fun surprises. All orders placed in store during the open house will receive a 10% discount! To place an order for pickup during the open house, please email Sales@SierraMadreCollection.com.
Please call (888) 986-4466 or email Info@SierraMadreCollection.com with any questions and check us out online at www.SierraMadreCollection.com or www.facebook.com/SierraMadreCollection for more details. We are located at 1055 E. Walnut Street, Pasadena, CA 91106. See you there!
---
12. Tru-Speed
Tru-Speed, 365 Clinton Street, Costa Mesa, CA 92626 will hold an Open House all day on Saturday, from 9am when they open until about 5pm. It would make a convenient stop before you settle in at Jim Liberty's and European Collectibles. Please feel free to drop by, talk cars, and see their display of Porsches. If you need information, please call Terry Brewer at 714-424-0251.
---
13. Callas Rennsport—"Open House"—February 28th, 2014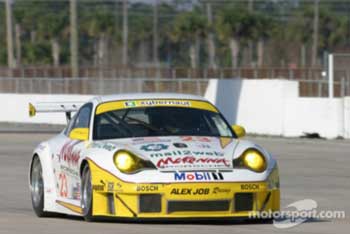 JOIN US: 8AM-4PM. F
or directions, Click Here
Current projects available for view:
356B Notch-back: Full restoration in mid-process
911R #01: Full restoration nearing completion
911R #19: Full restoration in mid-process
914-6: Full restoration in mid-process
914-6: Slated for mechanical restoration
914-6 GT Clone Build nearing completion
959: Engine rebuild in mid-process
959: Mechanical restoration in mid-process
959: Various mechanical repairs in process
959: Various mechanical repairs in process
951: Slated for mechanical restoration
A multitude of other Porsche's scheduled for maintenance, service and repairs!
---
14. Klasse 35 Parts Open House Friday, February 28, 2014
Ed and the gang at Klasse 356 Parts in Torrance CA invite everyone to stop by anytime on Friday, February 28th, between 9am and 3pm to talk parts and cars. Klasse 356 is at 4040 Spencer Street, Suite L, Torrance, CA 90503. Check the website at www.klasse356.com. If you want to chat with Ed, try him at 310-370-3014.
---
15. Scientific Automotive will host an Open House on Friday, February 28th from 1:00pm to 4:00pm
We welcome all Porsche owners and enthusiasts to see what's going on at Scientific these days. Specializing in Porsche service and restoration since 1956. Meet with Jack and see what he is up too. Special guest, Roger Bursch, creator of the 356/911 BURSCH extractor muffler system.
We will be serving sandwiches and soft drinks for lunch.
The Address is 1070 E. Walnut St., Pasadena, CA 91106 (just across from Sierra Madre Collection.)
Tel: 626-795-7018
Email: jack@scientificauto.com
---
16. Justice Private Automotive Collection

Open House,

Thursday February 27th, Friday February 28th, and Monday March 3rd, from 8:00am to 5:00pm each day.

Visit www.justiceprivatecollection.com for more information.

Address: Justice Private Automotive Collection, 2734 Huntington Drive, Duarte, CA 91010
626-359-9174




info@edjusticejr.com