Sierra Madre Collection's Warehouse Open House
Thursday, February 23rd, 2023
10am to 4pm
1669 Colorado Blvd, Los Angeles, CA 90041
Sierra Madre Collection is pleased to once again be hosting their open house event at their brand-new location in Eagle Rock on Thursday, February 23rd. All orders placed at the open house will receive a 10% discount along with all orders picked up during the event. Come grab some lunch and check out the great savings at our scratch and dent sale taking place during the open house.
Please call (888) 986-4466 or email Sales@SMCparts.com and place your orders ahead of time to ensure all parts are in stock and ready to be picked up at the open house. Look forward to seeing you there! Please visit www.SMCparts.com for more details about Sierra Madre Collection and the open house event, or click here to RSVP.
​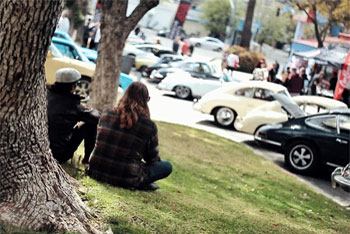 Scotts Independent Open House
Thursday, February 23. 9am-3pm.
1885 S Santa Cruz St, Anaheim, CA 92805
Scott's has been restoring and servicing early Porsches for 49 years!  Limited number of Brats will be available during the lunch hour. Vintage Trader will be on site all day and performing Porsche 356/912/911 lighting tech sessions at 11am and 1pm that day.
Redline Weber Open House
Thursday, February 23th, 2023, 11am to 5pm
1225 W. Imperial Hwy., Brea, Ca. 92821
Redline Weber, the exclusive Weber carburetor importer for North America, will open their doors for a rare open house on Thursday Feb 23. See the North American Weber facility, speak to Weber tuning experts, and see all the parts still available for your Weber carburetors.
​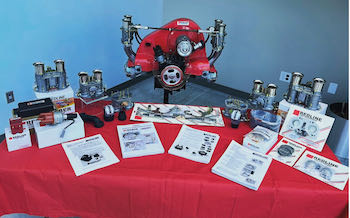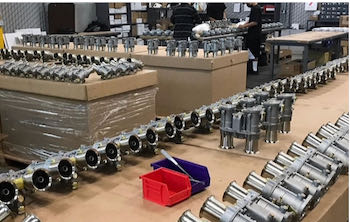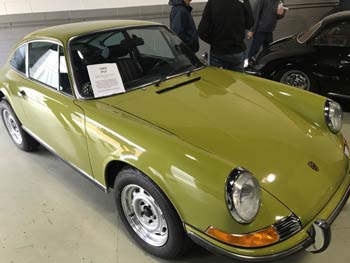 John Wilhoit's Open House
Friday, February 24th, 2023
9am to 5pm
Willhoit Auto Restoration
1360 Gladys Avenue, Long Beach, CA 90804
We will have our WR Annual Open House on Friday February 24th, the day before the Lit Meet from 9am to 5pm. Coffee and pastries are available in the morning and our Grill-Meisters will be grilling German Bratwurst for lunch.
Cars in all stages of restoration will be on display, and WR techs will be available to explain why our restorations have become known as the best in the industry. We will also be giving test rides in our newest 2.1 liter; have engine demonstrations, videos, a slide show, and a Cars For Sale section.
For questions or directions go to the website at www.willhoitautorestoration.com or call the shop at (562) 439-3333.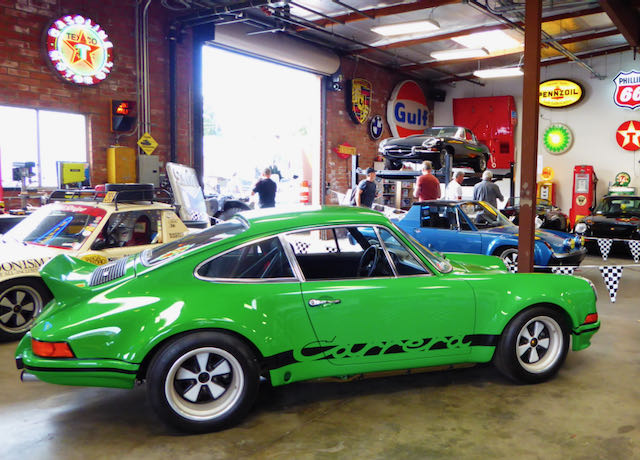 Pelican Parts Open House
Friday, February 24th, 2023
9am to 2pm
1600 240th St, Harbor City, CA 90710
The Pelican Parts Open House is BACK for 2023! Join us and other Porsche enthusiasts as we celebrate 26 years of Pelican Parts on Friday, Feb. 24th before LIT from 9am-2pm at our southern CA location. We will have the famous 'Pelican Garage' open – the one time all year we open it up for behind-the-scenes tours – where you can view classics like the Brumos 935, a two-time Sebring winning 962 (along with three other 962's), Porsche 959, a GT-1 Powered Lola LMP Prototype and any project cars we have happening at the time. Sometimes we have some fun at our Open House starting up the engines…
We will be serving fresh-made tacos and coffee and drinks and giving away a limited-edition Open House poster plus potentially some raffle prizes! Interact directly with some of your favorite vendors that always join us on-site at the Pelican Open House. Stay tuned for more details as we get closer to the event, including how to sign up!
Need help with parts or DIY tech articles as you get ready for LIT weekend? Visit our website at www.pelicanparts.com or call us at (310) 626-8765. You can also join our forums at www.forums.PelicanParts.com to chat about and plan for LIT weekend with fellow Porsche enthusiasts!
​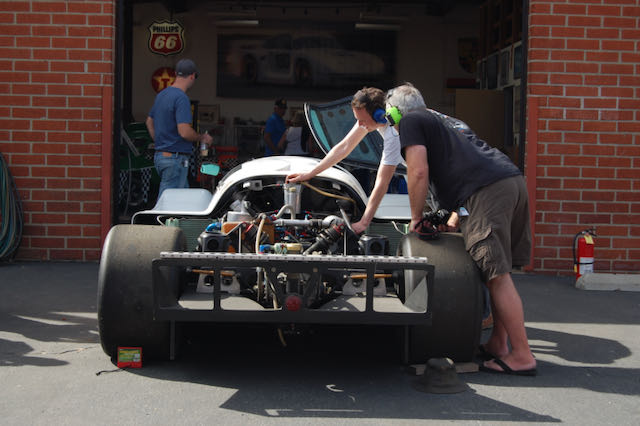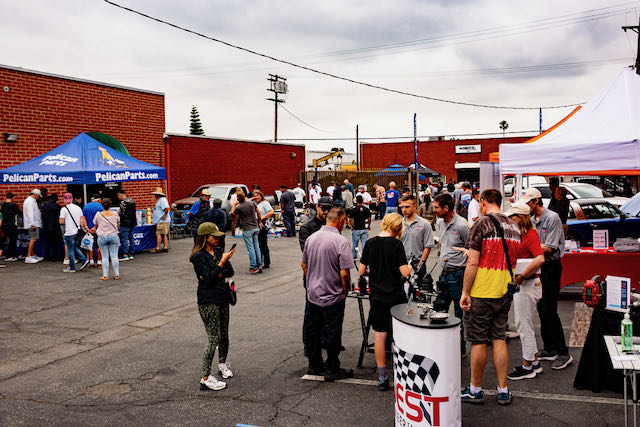 Klasse 356 Parts Open House
Friday, February 24th, 2023
9am to 3pm
4040 Spencer Street, Suite L, Torrance, CA 90503
Ed and the gang at Klasse 356 Parts in Torrance CA invite everyone to stop by anytime on Friday, February 24th, between 9am and 3pm to talk parts and cars. Check the website at www.klasse356.com. If you want to chat with Ed, try him at 310-370-3014.
​
THE PARTS SHOP OPEN HOUSE
Friday February 24th, 10am to 4pm, 2023
15725 Chemical Ln.
Huntington Beach, CA 92649
Bill Perrone and Jeff Smith will be hosting an Open House from 10 AM to 4 PM at the Parts Shop 15725 Chemical Ln., Huntington Beach CA. 92649. Cars and parts for sale and on display. Food and beverages served. All are welcome.
Autokennel Open House
Friday February 24th, 10am to 5pm, 2023
1974 Charle Street,
Costa Mesa, CA 92627
Check out their collection of cars for sale and ongoing projects. Lunch, Coffee and Drinks will be served! All are welcome.
Check the website at 
www.autokennel.com
. Phone (714)335-4911
Callas Rennsport Open House
Friday, February 24th, 2023
8am to 4pm
19080 Hawthorne Blvd, Torrance, CA 90503
Join us for our Open House on February 24, 2023, 8:00AM - 4:00PM, in conjunction with the annual Los Angeles Porsche Literature Show and Swap Meet! We'll have raffle prizes, presentations from knowledgeable people in the Porsche world, and complimentary breakfast.
See the beautiful and rare Porsches we service and restore at Callas Rennsport including 356s, 914s, the 911R #001, 1988 959, and more! We have several projects in-process including a 959 engine rebuild, 914, 912, 911S, 356, and 911R#19 restorations.  
Learn more about Porsche in our mini Tech Sessions from our Guests Speakers:
Tony Callas of Callas Rennsport  
Nathan Merz from Columbia Valley Luxury Cars  
Charles Navarro from LN Engineering  
and more!  
Coffee, fruit and donuts will be served beginning at 8:00AM.   
Take advantage of the opportunity to see and photograph cars before the crowds arrive. Limited on-site parking will be available, so please park at the Torrance Promenade next door.  
We'll have prize drawings throughout the day including a Grand Prize!
​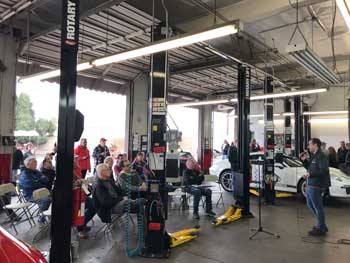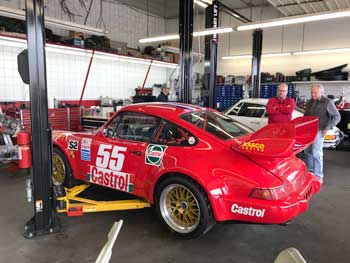 Wholesale California
2148 Newport Blvd, Costa Mesa, CA
Wholesale California's restoration shop at 2148 Newport Blvd in Costa Mesa will be open the week of the Lit Meet with parts, Porsche literature and memorabilia for sale, as it has been for the last ten years. See the current restorations in progress and you can visit the showroom at 2454 Newport Blvd as always when leaving the shop three blocks away. The entire property has been restored and there will be plenty of parking in the back of the building. You can call Tom at 714-390-2425 if needed or we'll see you there.


​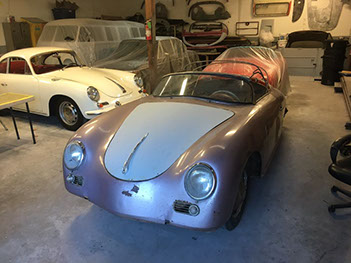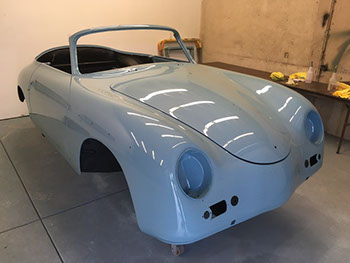 European Collectibles, Inc.
Saturday, February 25th, 2023
3pm - 7pm
1665 Babcock Street, Costa Mesa, CA 92627
European Collectibles Inc. will be having their GIANT open house on Saturday, February 25th. 3pm - 7pm. Come see EC's latest restorations and amazing cars for sale. They will have historic Porsches on display in their showroom.
European Collectibles will also be open Monday-Friday (9am - 5pm) for anyone who would like to come by prior to the open house. We encourage you to drop by and spend time taking in all that is Porsche.
European Collectibles is located at 1665 Babcock Street, Costa Mesa, CA 92627, and phone is 949-650-4718.
For more information email
info@europeancollectibles.com
.
​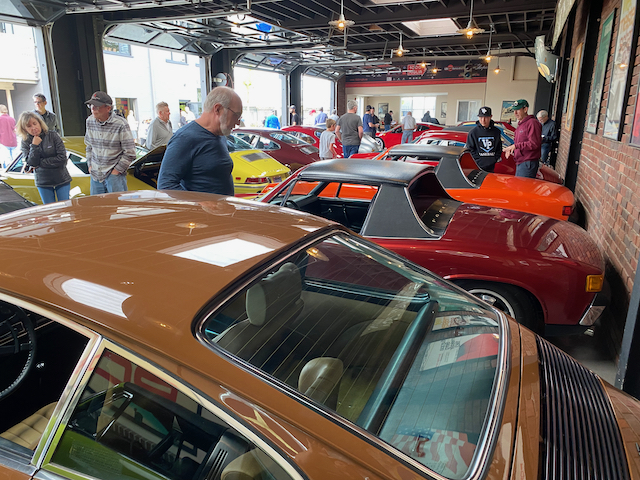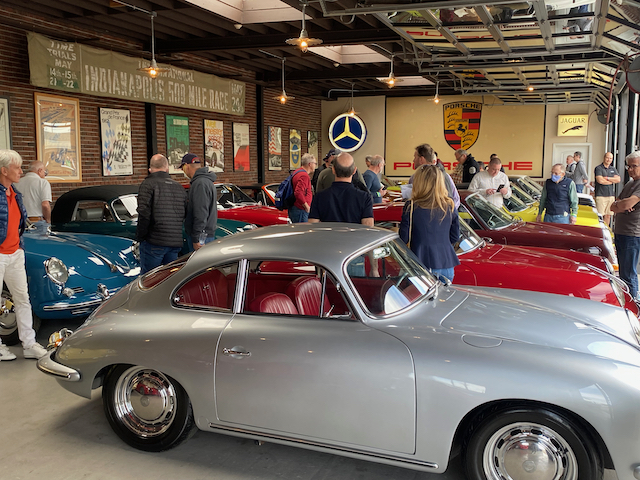 ​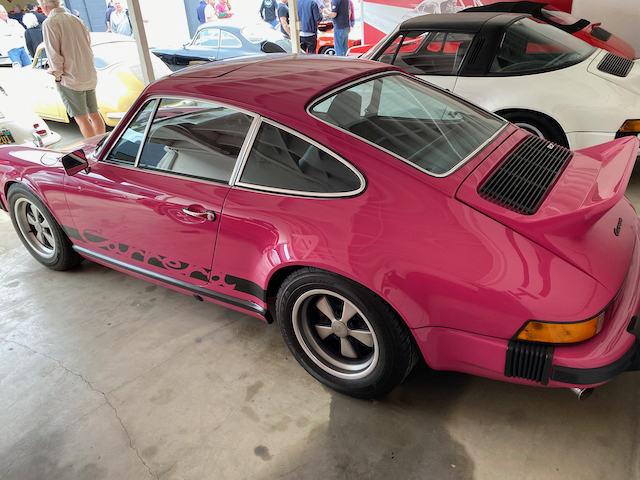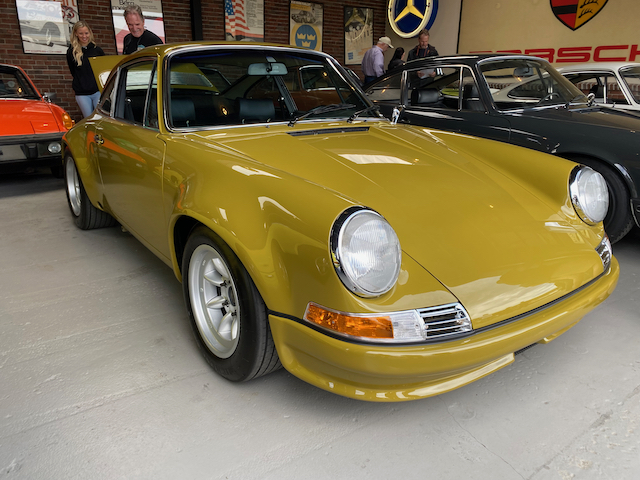 Carparc USA LLC
Saturday, February 25th, 2023
11am to 5pm
1701 Pomona Ave, Unit B, Costa Mesa, CA 92627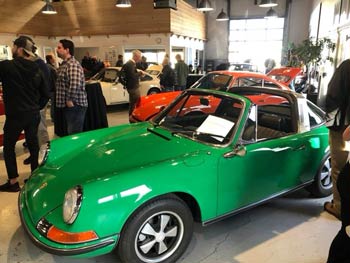 With our new shop officially opened for more than a year now we are gearing up for the Annual LA Lit and Toy Show Event. We want to invite you to our Open House on Saturday February 25, 2023 from 11am-5pm. Our expanded showroom will be the host to some very special early 911's in various stages of restoration. Be sure to stop by as we will be having our traditional German Bratwurst BBQ with drinks and snacks.
Our address is 1701 Pomona Ave, Costa Mesa 92627 or visit our website www.early911specialist.com in the "contact us" section to find a map/directions. Any questions, please don't hesitate to email us; henk@carparcusa.com and will@carparcusa.com or call 562-331-0681. See you there!
​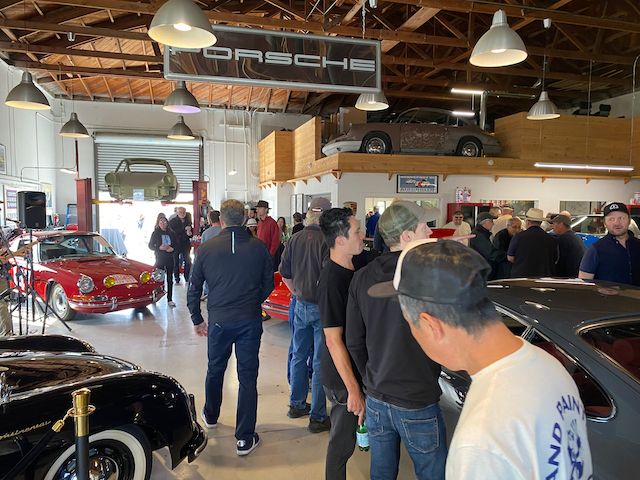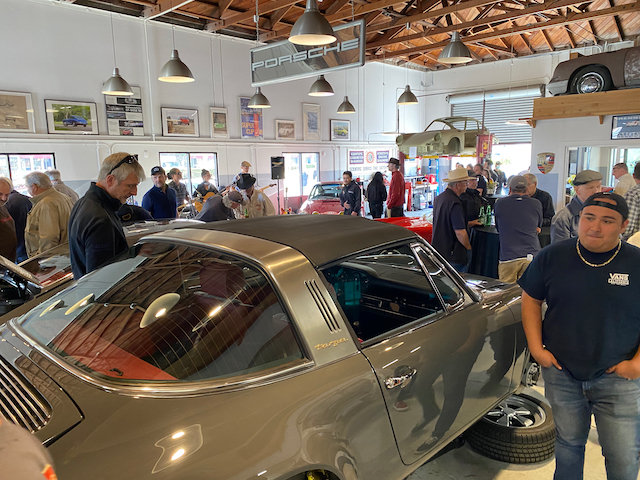 ,
Performance Vintage International Open House
Saturday, February 25th, 2023, 2pm to 6pm
187 East 16th Street., Costa Mesa, CA 92627
performancevintage.com
,
Performance Vintage International was conceived not only as a resource for buying, selling, consigning, and the showing/storing of Speciality cars, but also place where classic cars are maintained and restored to their former glory. We have a constantly changing stable of specialty cars and pride ourselves in appreciating the diversity found in enjoying the many vintages and flavors that all classics offer. Be it a sporting heritage like the venerable Porsche and Ferrari, or a staple of luxury and touring found in Mercedes and Jaguars, each bringing their own character to the table.
​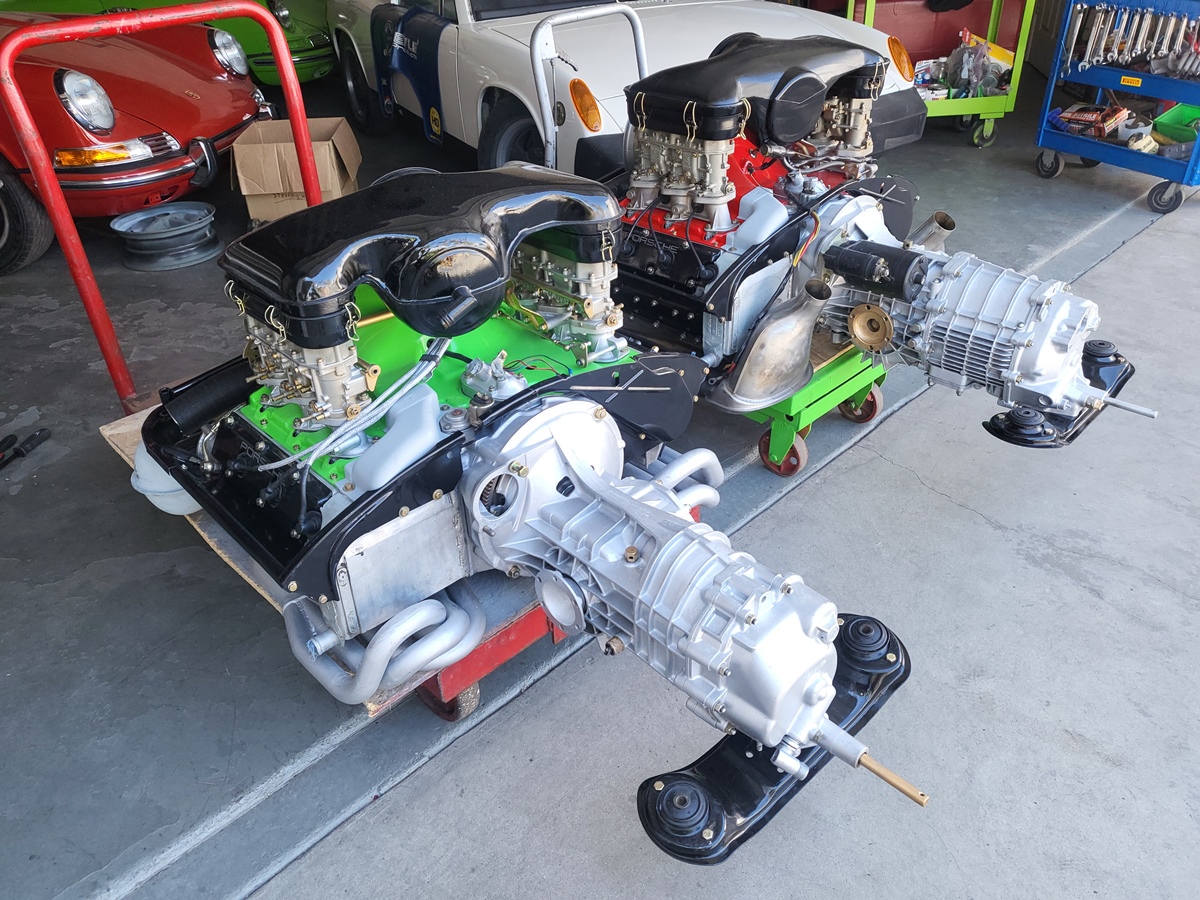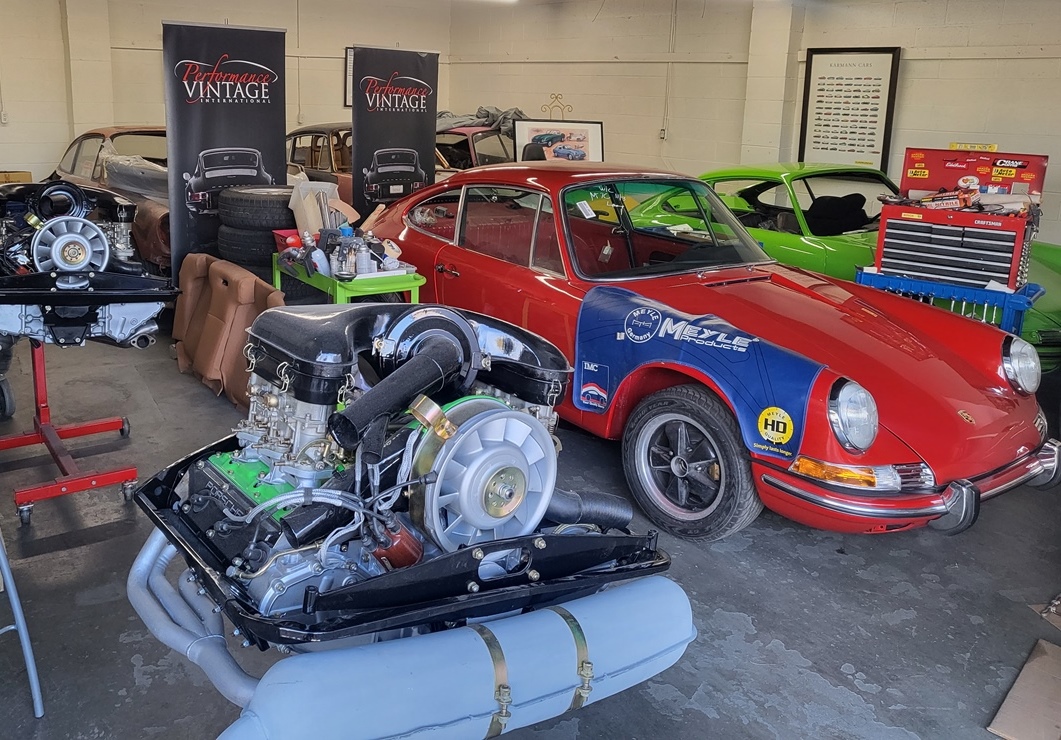 Göritz SIXFIX Open HOuse
Saturday, February 25th, 2023, 2pm to 5pm
1760 Monrovia Ave STE A12, Costa Mesa, CA 92627
sixfix-us.com
​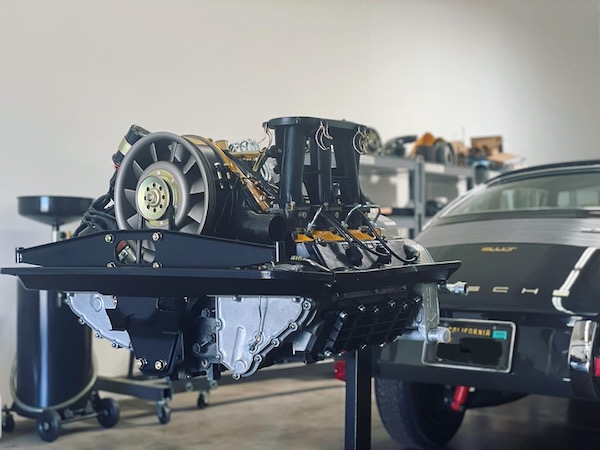 California Porsches Open House
Saturday, February 25th, 2023, 4pm to 7pm
1638 Babcock St, Ste A, Costa Mesa, CA 92627
Benton Performance Open House
TBA, 4pm to 7pm
1275 N Lance Ln, Anaheim, CA 92806
Honest Engine Swap Meet
Saturday, February 25th, 2023, 12pm to 5pm
18071 Mt. Washington St., Fountain Valley CA 92708
A swap meet for engines, transaxles and parts for 356/4-cam/911, as well miscellaneous vintage racing parts and tires.
So Cal All-Porsche Swap and Car Display
Sunday, February 26th, 2023
356 Club's Swap Meet at The Boys Republic
1907 Boys Republic Dr, Chino Hills, CA
The 356 Club Swap Meet will be at the Boys Republic in Chino Hills, California. Similar to the most recent swap meet, we will offer indoor ("in the gym") and outdoor ("on the pavement") swapping locations, and you will be able to set up on February 25, Saturday afternoon.
The indoor facility is 8,000 square feet which is 25% smaller than the Phoenix Club; therefore, we are limiting inside table purchases to a total of 45 6-foot tables.
At this time, each vendor will be allowed to purchase a maximum of 6 tables.
There will be a single registration page for purchasing swap space on the pavement or inside the Boys Republic gym.
In addition, with each pavement space or table purchased, you will receive 2 complimentary entry wristbands.
Please click here to access the registration page. Or you can copy and paste the link below into your favorite browser
https://356club.regfox.com/swap22-vendor
For more info, contact Michael Puldy at mpuldy@gmail.com
​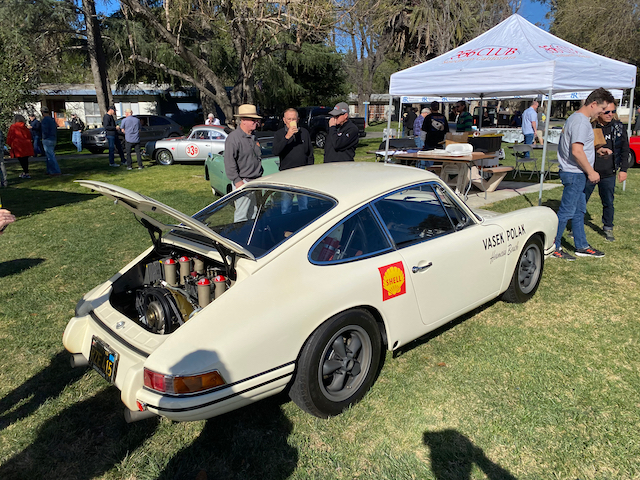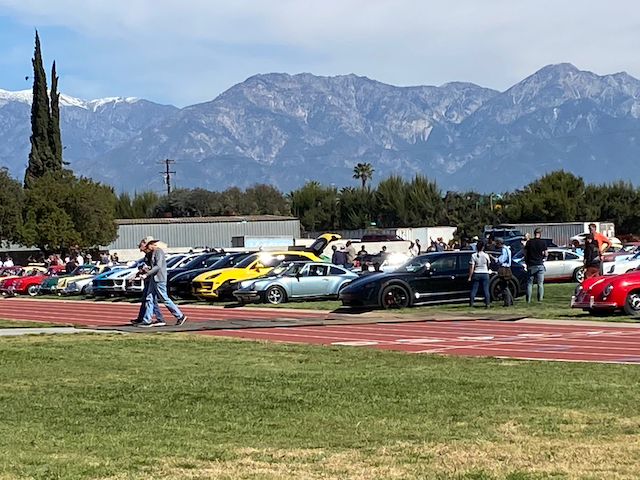 ​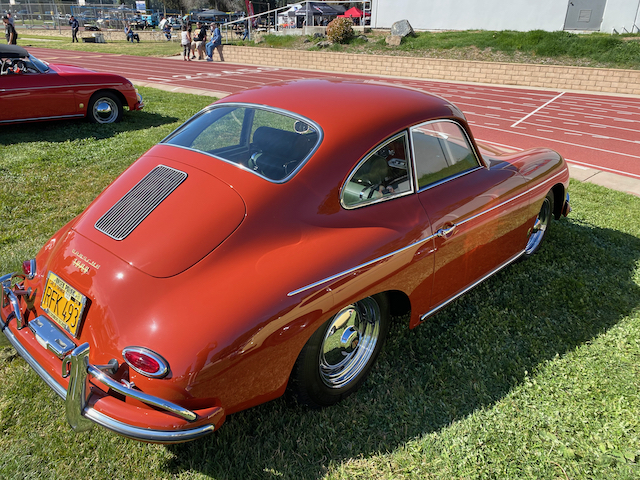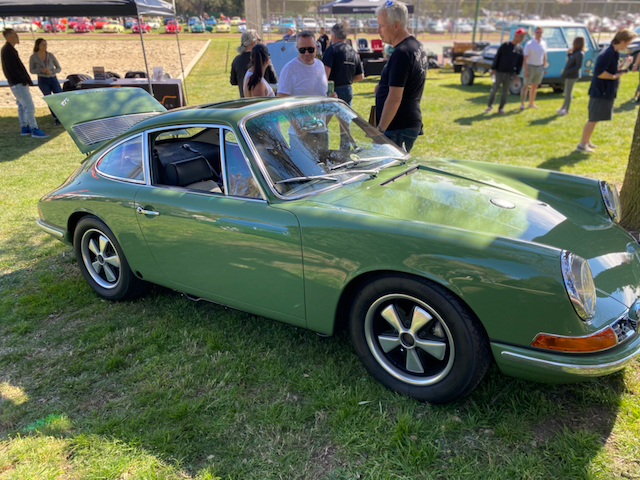 Diecast Cars & Coffee
Sunday, February 26th, 2023, 9am to 1pm
Zimmerman Automobile Driving Museum, El Segundo, CA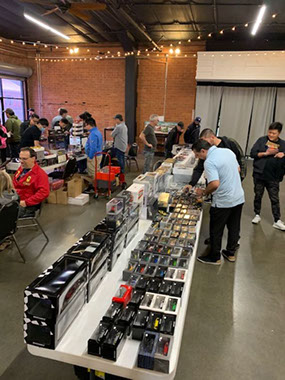 Diecast Cars and Coffee returns for 2023, presented by Model Citizen Diecast. Join us Sunday, February 26th at the Zimmerman Automobile Driving Museum in El Segundo (just south of the LAX Hilton) from 9 a.m. to 1 p.m. as we host dozens of scale model vendors offering everything from Hot Wheels to high-end diecast and resin models…plus really good complimentary coffee! Admission is $5; vendor spaces still available. Visit our website for more info: diecastcarsandcoffee.com.
​