So Cal All-Porsche Swap and Car Display
Sunday, February 27th, 2022
356 Club's Swap Meet at The Boys Republic
1907 Boys Republic Dr, Chino Hills, CA
For 2022, The 356 Club Swap Meet will be at the Boys Republic in Chino Hills, California. Similar to the most recent swap meet, we will offer indoor ("in the gym") and outdoor ("on the pavement") swapping locations, and you will be able to set up on February 26, Saturday afternoon.
The indoor facility is 8,000 square feet which is 25% smaller than the Phoenix Club; therefore, we are limiting inside table purchases to a total of 45 6-foot tables.
At this time, each vendor will be allowed to purchase a maximum of 6 tables.
There will be a single registration page for purchasing swap space on the pavement or inside the Boys Republic gym.
In addition, with each pavement space or table purchased, you will receive 2 complimentary entry wristbands.
Please click here to access the registration page. Or you can copy and paste the link below into your favorite browser
https://356club.regfox.com/swap22-vendor
For more info, contact Michael Puldy at mpuldy@gmail.com
​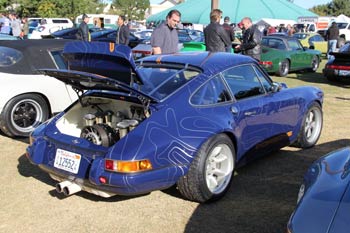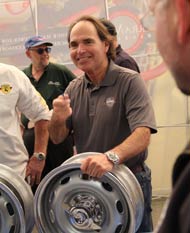 European Collectibles, Inc. 14th Annual "OPEN HOUSE"
Saturday, February 26th 2022
4pm to 7pm
1665 Babcock Street, Costa Mesa, CA 92627
The Saturday evening Open House will begin at 4:00 pm and end at 7:00 pm on February 26, 2022. Nick Clemence, Chris Casler, Todd Wertman and Erick Quintana will have historic Porsches on display in their showroom. They encourage you to drop by and spend time taking in all that is Porsche. European Collectibles is located at 1665 Babcock Street, Costa Mesa, CA 92627, 949-650-4718. For more information email info@europeancollectibles.com.
​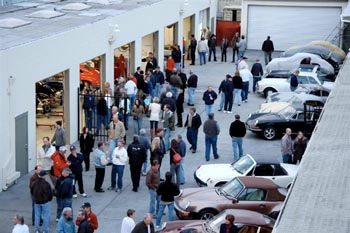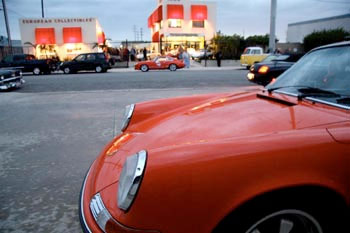 Sierra Madre Collection's Warehouse Open House
Thursday, February 24th, 2022
10am to 4pm
1669 Colorado Blvd, Los Angeles, CA 90041
Sierra Madre Collection is pleased to once again be hosting their open house event at their brand-new location in Eagle Rock on Thursday, February 24th. All orders placed at the open house will receive a 10% discount along with all orders picked up during the event. Come grab some lunch and check out the great savings at our scratch and dent sale taking place during the open house.
Please call (888) 986-4466 or email Sales@SMCparts.com and place your orders ahead of time to ensure all parts are in stock and ready to be picked up at the open house. Look forward to seeing you there! Please visit www.SMCparts.com for more details about Sierra Madre Collection and the open house event, or click here to RSVP.
​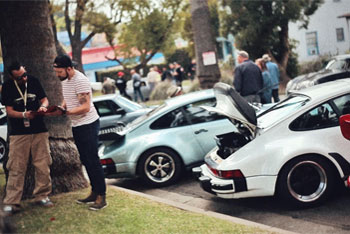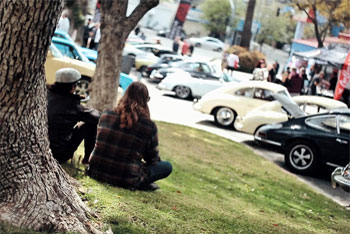 Pelican Parts Open House
Friday, February 25th, 2022
10am to 3pm
1600 240th Street, Harbor City, CA 90710
Pelican Parts, known for being the go-to source for Porsche parts and technical DIY related content, is once again thrilled to announce that our 3rd Official Open House will take place on Friday, February 25th from 10am-3pm. Swing by our HQ to check out some gorgeous cars, enjoy some of our 'famous' tacos, and chat with Pelican founders Wayne Dempsey and Tom Gould about all things Porsche! Vendors will be on site displaying some of the best Porsche-centric products for the coming year and we'll have some specials of our own. We look forward to seeing you! For more info visit www.PelicanParts.com or call 310-626-8765.
​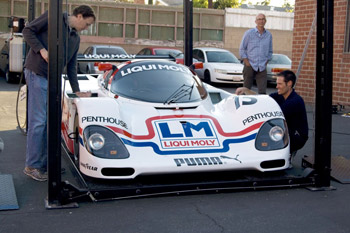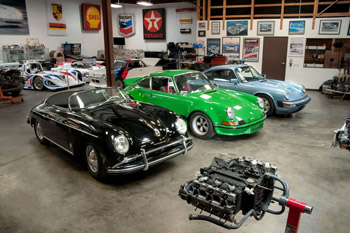 ​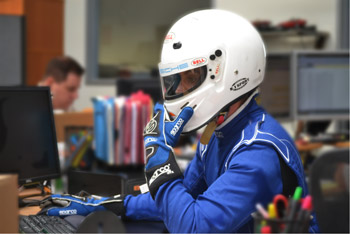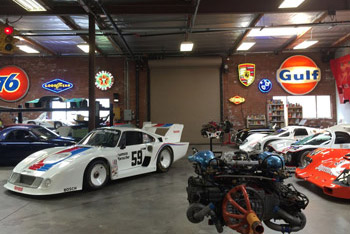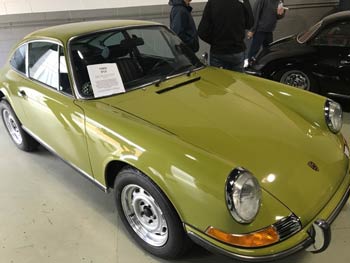 John Willhoit's Open House
Friday, February 25th, 2022
9am to 5pm
Willhoit Auto Restoration
1360 Gladys Avenue, Long Beach, CA 90804
We will have our WR Annual Open House on Friday February 25th, the day before the Lit Meet from 9am to 5pm. Coffee and pastries are available in the morning and our Grill-Meisters will be grilling German Bratwurst for lunch.
Cars in all stages of restoration will be on display, and WR techs will be available to explain why our restorations have become known as the best in the industry. We will also be giving test rides in our newest 2.1 liter; have engine demonstrations, videos, a slide show, and a Cars For Sale section.
For questions or directions go to the website at www.willhoitautorestoration.com or call the shop at (562) 439-3333.
Carparc USA LLC
Saturday, February 26th, 2022
11am to 5pm
1701 Pomona Ave, Unit B, Costa Mesa, CA 92627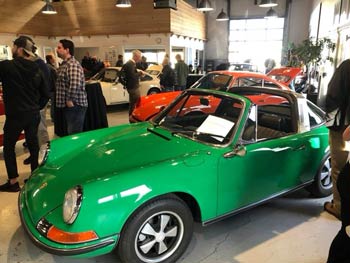 With our new shop officially opened for more than a year now we are gearing up for the Annual LA Lit and Toy Show Event. We want to invite you to our Open House on Saturday February 26, 2022 from 11am-5pm. Our expanded showroom will be the host to some very special early 911's in various stages of restoration. Be sure to stop by as we will be having our traditional German Bratwurst BBQ with drinks and snacks.
Our address is 1701 Pomona Ave, Costa Mesa 92627 or visit our website www.early911specialist.com in the "contact us" section to find a map/directions. Any questions, please don't hesitate to email us; henk@carparcusa.com and will@carparcusa.com or call 562-331-0681. See you there!
Klasse 356 Parts Open House
Friday, February 25th, 2022
9am to 3pm
4040 Spencer Street, Suite L, Torrance, CA 90503
Ed and the gang at Klasse 356 Parts in Torrance CA invite everyone to stop by anytime on Friday, February 25th, between 9am and 3pm to talk parts and cars. Check the website at www.klasse356.com. If you want to chat with Ed, try him at 310-370-3014.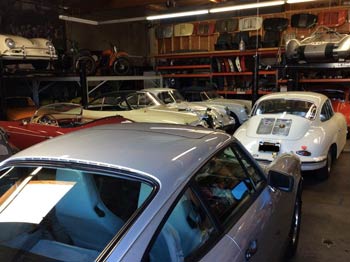 THE PARTS SHOP OPEN HOUSE
Friday February 25th, 10am to 3pm, 2022
15725 Chemical Ln.
Huntington Beach, CA 92649
Bill Perrone and Jeff Smith will host an Open House at The Parts Shop on Friday February 25th from 10 AM to 3 PM. Cars, parts and motorcycles for sale and on display. Food and beverages will be served. Everyone is welcome.
Auto Kennel's Open House
Friday, February 25th, 2022
10am to 5pm
1974 Charle Street, Costa Mesa, CA 92627
Paul and Ed Kramer's Auto Kennel will have an Open House on Friday, February 25, 2022. Doors will be open from 10:00am to 5:00pm. Food and beverages will be available during lunch time with lots of car gazing and tire kicking throughout the day. Several of Auto Kennel's building partners will also have their doors open to show off their collections/projects. When you get there, please pull down the alley beside the building where the electric gate will be open for you to pull in. For a map and directions, please check the website at www.autokennel.com
​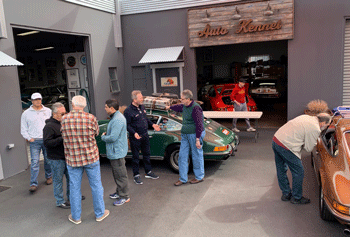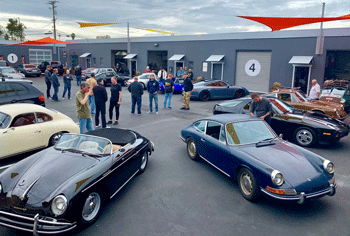 ​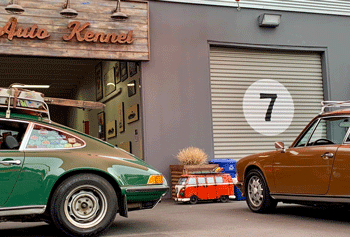 Callas Rennsport Open House
Friday, February 25th, 2022
8am to 4pm
19080 Hawthorne Blvd, Torrance, CA 90503
Join us for our Open House on February 25, 2022, 8:00AM - 4:00PM, in conjunction with the annual Los Angeles Porsche Literature Show and Swap Meet! We'll have raffle prizes, presentations from knowledgeable people in the Porsche world, complimentary breakfast and lunch.
See the beautiful and rare Porsches we service and restore at Callas Rennsport including 356s, 935, 1994 964 RS Racecar, 933 prototype, the 2020 GT4 CSMR, and more! We have several projects in-process including a 959 engine rebuild, 914, 912, 911S, 356, and 911R#19 restorations.
Learn more about Porsche in our mini Tech Sessions:
Tony Callas presenting "Motorsport as a Business, at the Shop and at the Track"
Nathan Merz from Columbia Valley Luxury Cars "State of the Current Porsche Market"
Charles Navarro from LN Engineering "Modern Engine Rebuilding Techniques"
and more!
Coffee, fruit and donuts will be served beginning at 8:00AM. Lunch starts at 11:00AM and is free, first come first serve.
Take advantage of the opportunity to see and photograph cars before the crowds arrive. Limited on-site parking will be available, so please park at the Torrance Promenade next door.
We'll have prize drawings throughout the day including a Grand Prize!
​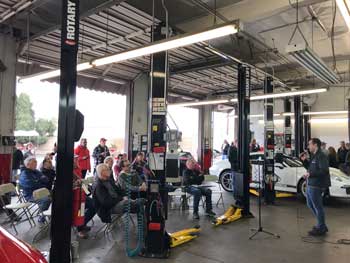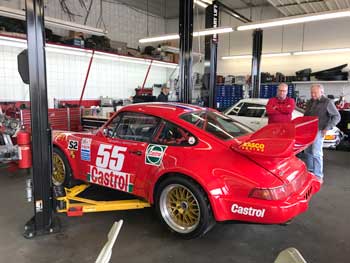 LA Dismantler Open House
Monday, February 21st through Friday, February 25th, 2022, 8am to 5pm
and Saturday, February 26th, 2022, 8am to 1pm
9819 Glenoaks Blvd., Sun Valley, CA
(818) 767-7243
​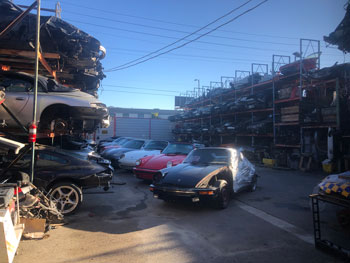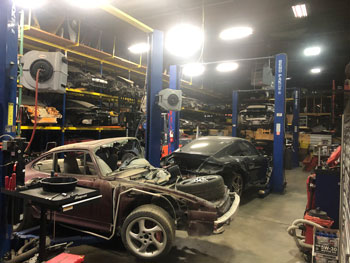 California Porsches Open House
Saturday, February 26th, 2022, 4pm to 7pm
1638 Babcock St, Ste A, Costa Mesa, CA 92627
Benton Performance Open House
Saturday, February 26th, 2022, 4pm to 7pm
1275 N Lance Ln, Anaheim, CA 92806
Honest Engine Swap Meet
Saturday, February 26th, 2022, 12pm to 4pm
18071 Mt. Washington St., Fountain Valley CA 92708
A swap meet for engines, transaxles and parts for 356/4-cam/911, as well miscellaneous vintage racing parts and tires.
Diecast Cars & Coffee
Sunday, February 27th, 2022, 9am to 1pm
Zimmerman Automobile Driving Museum, El Segundo, CA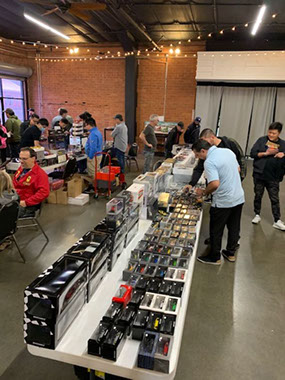 Diecast Cars and Coffee returns for 2022, presented by Model Citizen Diecast. Join us Sunday, February 27th at the Zimmerman Automobile Driving Museum in El Segundo (just south of the LAX Hilton) from 9 a.m. to 1 p.m. as we host dozens of scale model vendors offering everything from Hot Wheels to high-end diecast and resin models…plus really good complimentary coffee! Admission is $5; vendor spaces still available. Visit our website for more info: diecastcarsandcoffee.com.
​