LA Lit Meet Shop Tours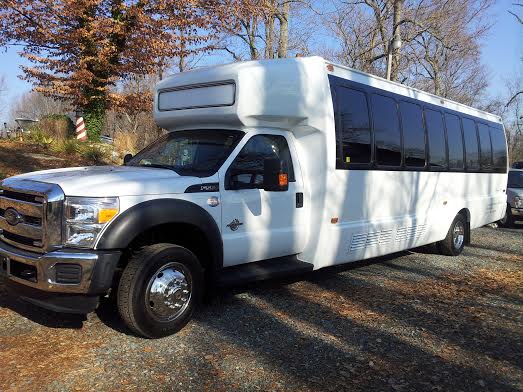 See the Porsche Sights the Easy Way—Take a Bus!
We are organizing Shop Tour Busses for the Thursday and Friday prior to the LA Lit Meet. The goal is to create an enjoyable, relaxing way for folks unfamiliar with the hustle and flow of Los Angeles traffic to see the Porsche shops in the area. We are arranging for three busses for two days and expect about 25 spots per bus.
The cost per bus trip would be $50 or $90 for both days—just pick the one or two routes that you'd like to go on. Spots will be sold on a first-come, first-served basis. The busses will be leaving from the LAX Hilton at 9am and should return by approximately 4pm.
You can book your spot on the busses by calling us at (440) 869-9890
Tentative Schedule!
Times will vary due to traffic.
Check-in for the busses will start at 8am in front of the Cafe in the LAX Hilton hotel lobby. All passengers must be there by 8:45am for a timely departure at 9am.
Thursday March 2, 2017
Torrance / North Orange County
Departure from LAX Hilton, 9:00am
Steve Hogue Fabrications: 221416 Normandie Ave, Torrance, 9:30am
Callas Rennsport: 19080 Hawthorne Blvd, Torrance, 10:00am
Klasse 356: 4040 Spencer St, Torrance, 10:30am
Hunziker: 4040 Spencer St, Torrance 10:30am
Benton Performance: 1275 N. Lance St, Anaheim, 12 noon
Return to LAX Hilton, 3pm
Points South
Departure from LAX Hilton, 9:00am
CPR: 309 Industrial Way, Fallbroook, 11:00am
Autos International: 1236 B Simpson Way, Escondido, TBA
Makellos Classics: 225 Market Place, Escondido, TBA
Return to LAX Hilton, 3pm
Friday, March 3, 2017
Please note: CarparcUSA, Liberty Motorsports, and European Collectibles have larger full open houses on Saturday, March 4th. Check our Related Events page for more info.
Torrance / North Orange County
Departure from LAX Hilton, 9:00am
Steve Hogue Fabrications: 221416 Normandie Ave, Torrance, 9:30am
Callas Rennsport: 19080 Hawthorne Blvd, Torrance, 10:00am
Klasse 356: 4040 Spencer St, Torrance, 10:30am
Hunziker: 4040 Spencer St, Torrance, 10:30am
GT Werk: 3481 Catalina, Los Alamitos, 11:15am
Pelican Parts: 1600 240th Street, Harbor City, 12 noon
Return to LAX Hilton, 3pm
Long Beach / South Orange County
Departure from LAX Hilton, 9:00am
Auto Kennel: 1974 Charle St, Costa Mesa, 9:45am
CarparcUSA: 1701 Pomona Ave, Costa Mesa, 10:15am
Liberty Motorsports: 1638 Babcock St, Costa Mesa, 10:45am
European Collectibles: 1665 Babcock Street, Costa Mesa, 11:15am
Wilhoit Auto Restorations: 1360 Gladys Ave., Long Beach, 12 noon
Return to LAX Hilton, 3pm